Solutions for business
Enterprise localization solutions
Unlock global business with the leading translation and localization solution. Centralize your localization resources, processes, and vendors in a secure online location.
Book a demo
Start a free trial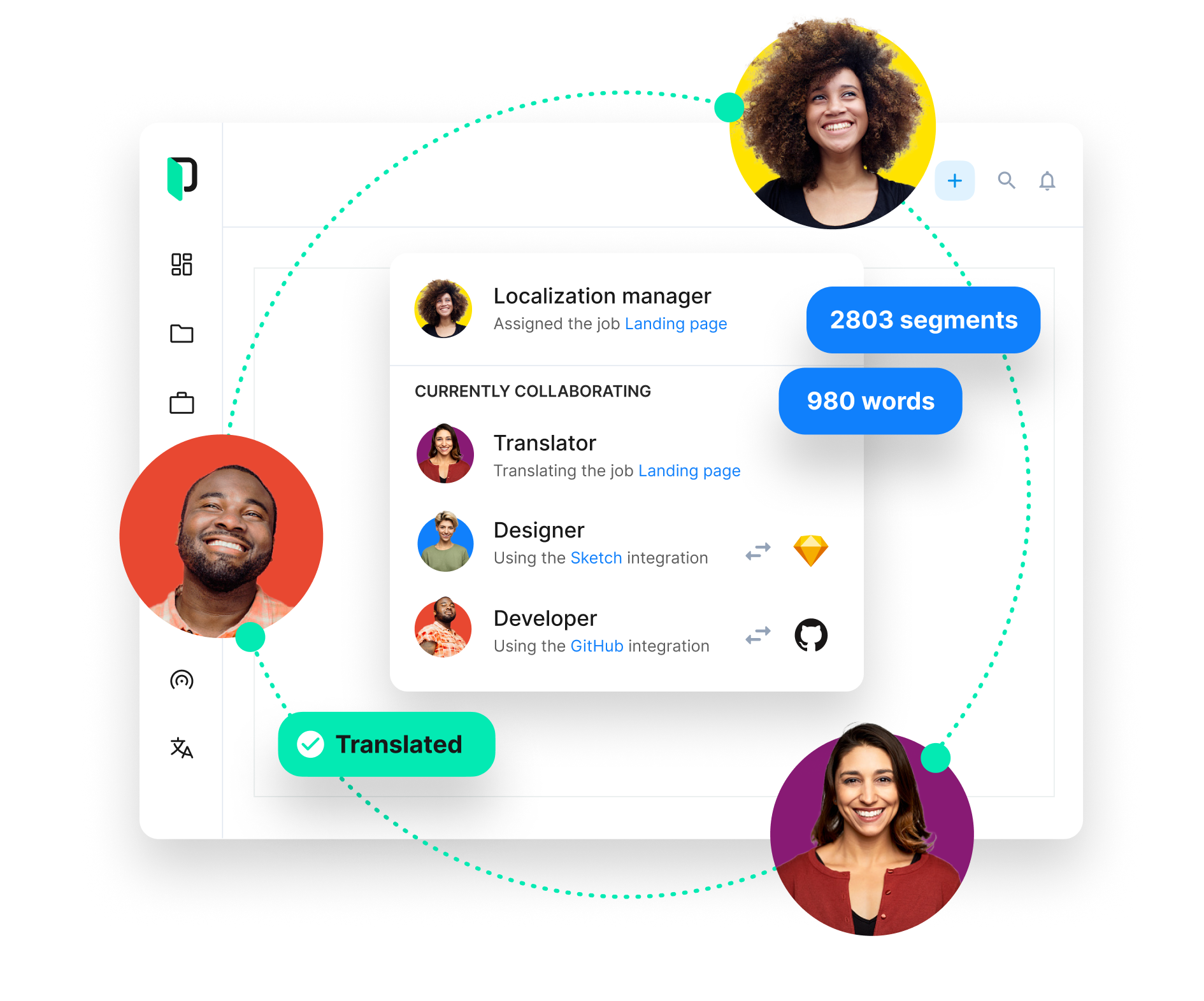 Your key to unlocking global opportunity
Composed of Phrase TMS and Phrase Strings, the Phrase Localization Suite hosts all the localization tools you will ever need in one, and provides the broadest spectrum of supported translation workflows in the industry.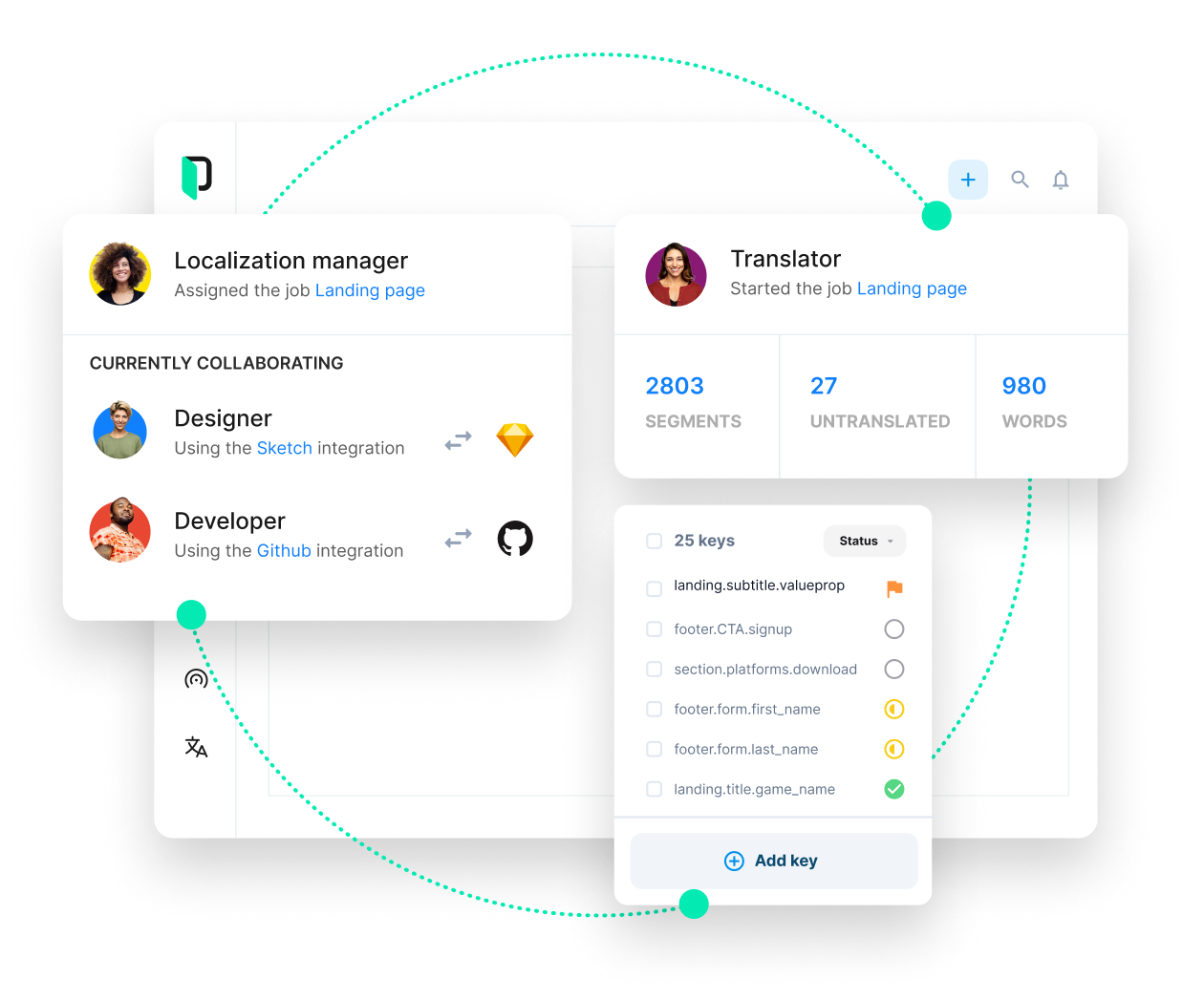 Connect and collaborate
Collaborate with multiple translation vendors from anywhere in the world in an intuitive platform with real-time project updates.
Easily collaborate with your translators, marketers, developers, in-country reviewers, and localization specialists
Connect your teams to all of their projects in one centralized location.
Give language service providers and linguists all the tools and context they need to produce the highest quality translations.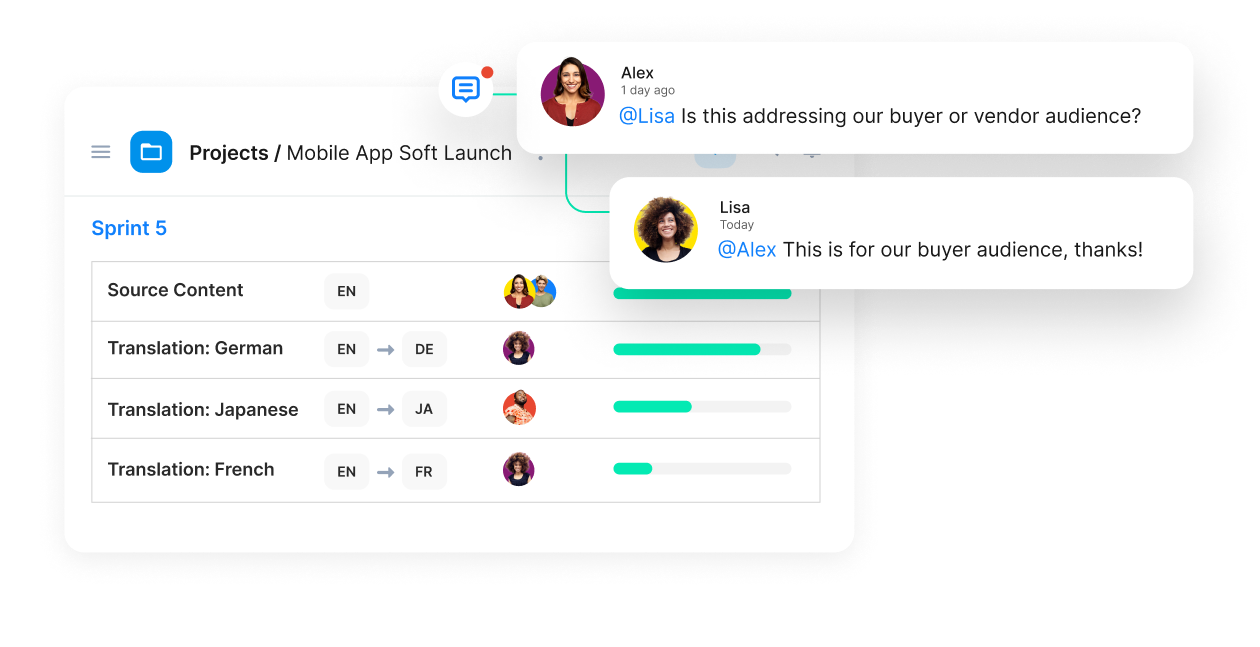 Translate at scale
Reduce translation time and cut costs with our patented AI technology and advanced machine translation (MT).
Assign human translators only the content that can't be automatically translated.
Automatically use the best engine for your language and content type.
Easily connect to over 20 machine translation integrations with a single click.
Focus on post-editing the most important content with MT quality estimation.
Automate workflows
Save time and increase productivity with highly customizable, end-to-end workflow automation.
Allow content to seamlessly flow through your customized workflow steps
Easily monitor translation progress with our real-time project dashboard
Use review workflows to improve translation quality
Reduce manual tasks and communication overhead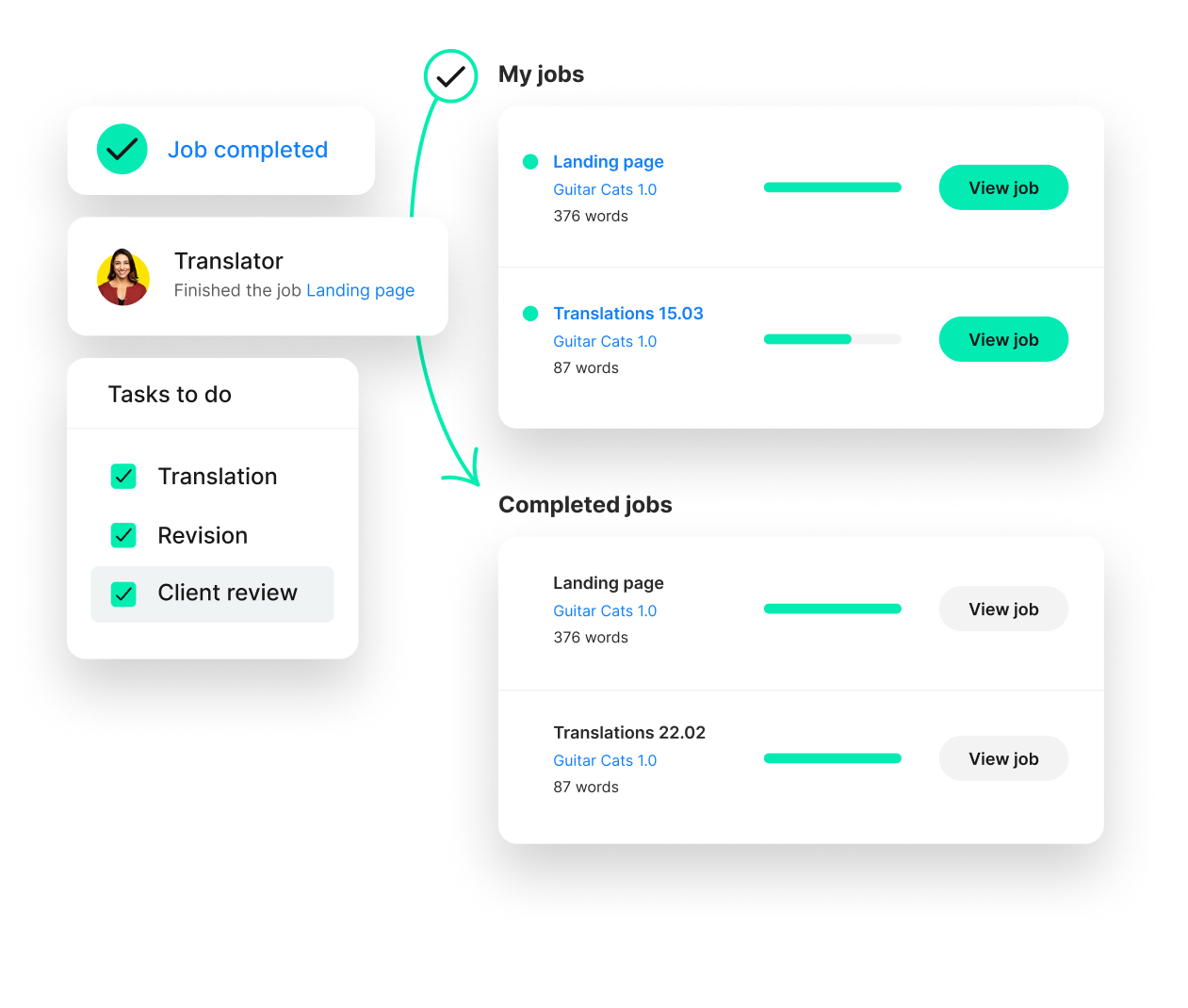 Enjoy peace-of-mind security
We raise the bar for security and compliance standards, so you can focus on your work without interruptions.
Flexible data storage.
Fully GDPR and CCPA compliant.
ISO 27001 certified.
Monthly penetration testing, regular security audits, and a bug bounty program.
Enterprise-grade authentication via SSO, 2fA, and IP address filtering.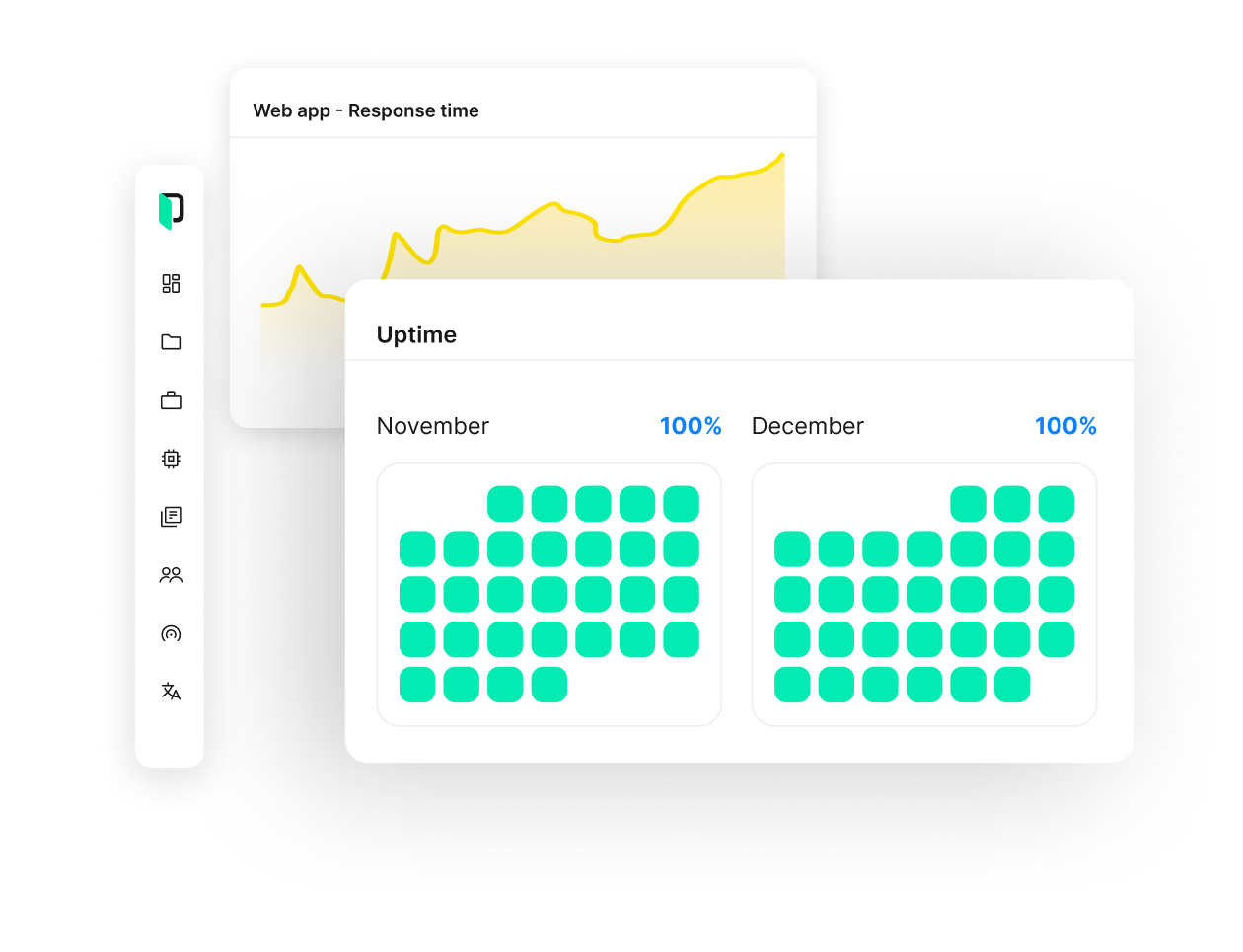 The right Success plan for you
Subscribe for personalized consulting with our dedicated team of experts.
Custom onboarding and migration support with a dedicated solution architect
Automation and integration consultations and assistance
Machine translation support
Increased efficiency with regular business reviews and recommendations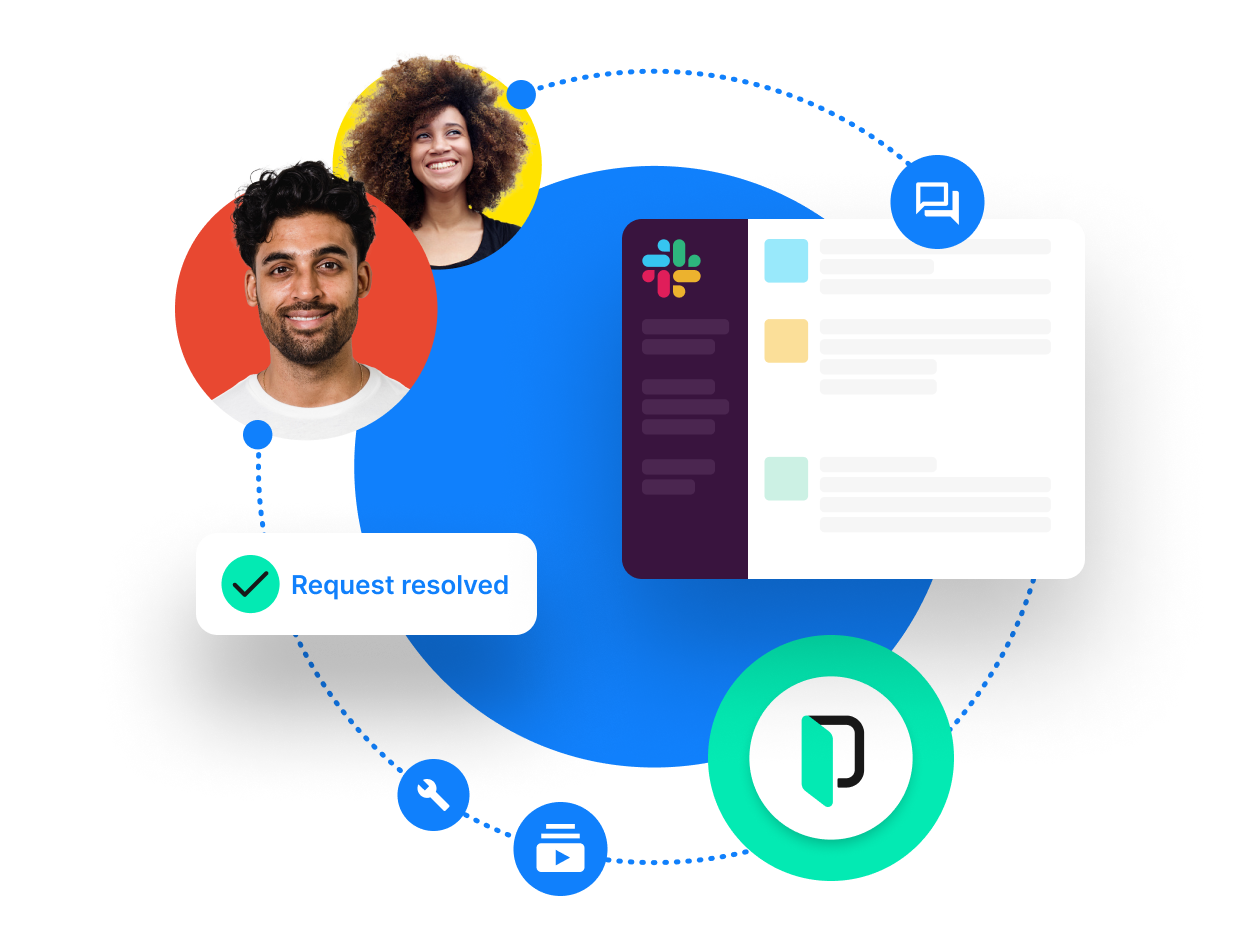 INTEGRATIONS
Integrate your tech stack for a seamless localization workflow
Whether you're localizing enterprise software or games, an e-commerce website, technical documentation, or marketing collateral, Phrase seamlessly integrates with your tech stack so you can keep using the tools you already know.
OUR IMPACT
Phrase by the numbers
2B+
Words processed monthly
Phrase is way ahead of their competition when it comes to SaaS solutions—it seems that others are now playing catch-up. We never know what our next request will be, but one thing for sure is that we are confident that Phrase will be able to handle anything that comes its way.
See all case studies
Phrase has enabled the Vista localization operations team to effectively support the company's mission to migrate to a new state-of-the-art tech stack for content management and to streamline workflows, providing more automation and easy-to-use off-the-shelf connectors.
See all case studies
With Phrase, we have found a scalable solution, which can adapt to our various requirements and workflows, while enabling us to offer a seamless localized experience to our 20M users.
See all case studies
Resources
The keys to unlocking language
Ready to get started?
Reach a wider audience and build deeper connections today.