Memsource Translate
Use the optimal machine translation engine for your translations
All the machine translation you need at a flat fee

Be sure to use the optimal engine for each translation job

Easily customize MT engines with your own terminology

More focused post-editing by filtering out perfect translations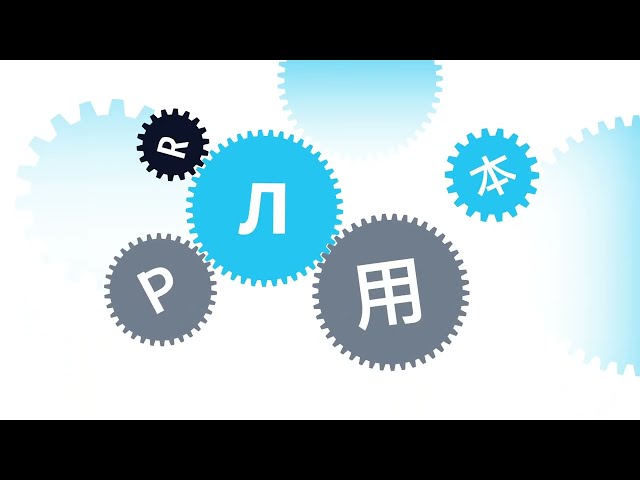 Start using machine translation with one click
Get the best possible machine translation quality with MT Autoselect and MT Glossaries
Reduce post-editing costs by automatically filtering out perfect translations
REACH THE NEXT LEVEL OF MACHINE TRANSLATION QUALITY
Machine translation quality has skyrocketed in recent years as more and more providers have emerged. Memsource Translate's AI-powered MT Autoselect finds the optimal engine for each translation job. And that has a bigger effect than you might think. According to our data, it is rarely the best performing engine that gets selected manually.
In over 70% of translation projects that don't use MT Autoselect, a better machine translation could have been used.
---
SAVE ON TRANSLATION COSTS
Increase translator efficiency with MT Quality Estimation. AI-based quality scores show translators what they need to focus on.
Machine translation post-editing is 55% cheaper than human translation when using customized engines. For generic MT engines, that's 40%. (Source: CSA Research)
"When working with machine translation, our customers expect us to deliver consistent and cost-effective solutions. Memsource creates new business opportunities for us with its unique and innovative MT Quality Estimation feature, which helps us implement MT post-editing in a way that benefits both our clients and translators."
Sune Angermeyer
CEO & FOUNDER, LINGOOWL
SET UP MEMSOURCE TRANSLATE IN SECONDS
Start translating immediately using our continuously growing list of fully managed engines. No developer time needed! We handle quality testing, legal and security evaluation, setup, and payment of machine translation engines for you.
---
DISCOVER ADVANCED CUSTOMIZATION
Machine translation customization means engines are trained using your previously translated content. This can significantly increase MT output quality for your organization.
MT Data Cleaning allows you to train your own MT engine. With the help of our Solution Architects team, you can extract and clean your Translation Memory data from Memsource. No need to involve third-parties.

Get in Touch

MT Engine Customization within Memsource Translate. We want to make advanced customization methods available to customers without an in-house team for engine training. Stay tuned for more updates!
WHAT'S NEW IN MACHINE TRANSLATION?
LEARN MORE ABOUT MACHINE TRANSLATION
Machine Translation Workshop Series

Watch our panel discussions with industry
experts.

Join sessions

Machine Translation E-book

Learn more about how to introduce a machine translation post-editing workflow in your
organization.

Learn more

MT Report

Memsource analyses the performance of leading MT engines on a quarterly basis. Take a look at how leading engines perform by domain and language pair!

Learn more
How much can I save with Memsource Translate?

Our data suggests that using the engine selected by MT Autoselect, together with our MT Quality Estimation feature, could result in savings of more than 10% on post-editing costs. Our machine quality ranking has indicated that in over 70% of translation projects in Memsource, before we created Memsource Translate, a better machine translation could have been used.

How much does Memsource Translate cost?

Memsource Translate is available as an extra Add-on. Pricing and availability of features is affected by your edition. You can find out more here

How can I test Memsource Translate?

When you start a new subscription, you'll have the opportunity to start a 60-day trial for the Memsource Translate Add-on. After this trial, you need to purchase the Memsource Translate Add-on in order to receive unlimited machine translation characters for your post-editing workflow.

Which machine translation engines does Memsource Translate support?

Memsource Translate comes with six fully managed MT engines: Amazon Translate, DeepL, Google Translate, Microsoft Translator, Rozetta Translate, and Tencent TranSmart.

Advanced users can also add supported generic or customizable engines, which currently include a number of generic and customizable engines. The list of supported engines is expected to grow in the coming months.

Which language pairs are supported?

MT Autoselect and MT Quality Estimation currently offers full support for the most commonly used language pairs on the platform. Hundreds of other languages are available without automatic domain recognition.

As our algorithms learn and improve, full support will be extended to all possible language pairs.

Is Memsource Translate available as a standalone product?

Memsource Translate is fully integrated with the Memsource platform. To take advantage of Memsource Translate you need an existing subscription for Memsource and the Memsource Translate Add-on.

What if I want to use pure machine translation without a post-editing workflow?

Our pricing is geared towards organizations that want to adopt a machine translation post-editing workflow. You can use pure machine translation occasionally. But if you machine-translate large quantities of content that are not post-edited, our Sales team will get in touch with you to agree on different pricing. If you would like to use pure MT regularly, please contact our Sales team.